Located at 18964 NE 23rd St, Harrah, OK, 73020, Grandmaster Won's Choctaw school features a large dojang with cushioned flooring. 

This is a family friendly atmosphere promoting good manners, attitude, and discipline. Call us for more info!: 4zero5-347-9028.

Come in for a free trial lesson!
Members may attend as many classes as they want and are encouraged to visit the main gym once a week to gain a greater exposure to other students and instructors.
Instructors: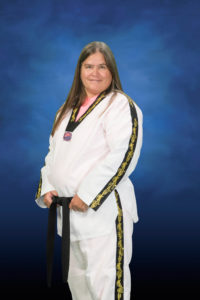 Master Cynthia Like
Classes:
Monday, Tuesday, Thursday: 6:00pm

Wednesday: Closed
Friday: 5:30pm Red Belt and above